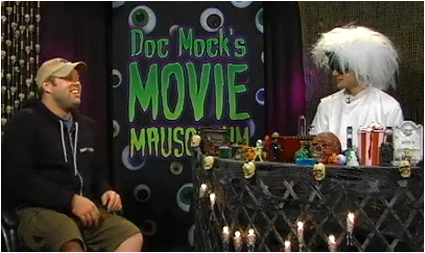 Ever wonder what it would be like if we had to fight the Vietnam war in underground caves against enemies who use deadly tactics they learned from watching the Three Stooges? Sure you have! And that's why you need to watch our latest episode from last week! Yes indeedy, Episode 27 of Doc Mock's Movie Mausoleum is now permanently archived online for your viewing pleasure! Big thanks again to our special guest Jim Woods for joining in all of the underground undulating of episode twenty-seven and then hanging out with everybody in the chat rooms at the end of the show!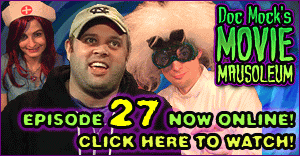 Subterranean Vietnam! - Part I:
http://www.thestream.tv/watch.php?v=2091

Subterranean Vietnam! - Part II:
http://www.thestream.tv/watch.php?v=2092

As always, you can view any other archived episodes in Doc Mock's channel on theStream. And don't forget, all of our new episodes are now available for free download on iTunes!

Don't forget! This Friday, March 5th the one and only Paul Scheer is appearing LIVE on the show! For all you fans of his work on shows such as Human Giant, Best Week Ever, 30 Rock, the upcoming Piranha 3D movie and much more… make sure you tune in to catch this episode live! After all, you wouldn't want to miss moments like this:

Also, be sure to enter the special Paul Scheer art contest!
Click here to learn all about it!