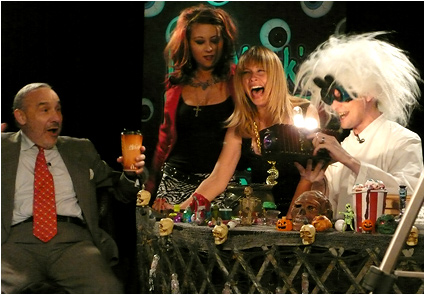 Ever wonder what it would be like to join a high school honor society and quickly morph into rage-filled mutants after smoking some nuclear weed? Sure you have! And that's why you need to watch our latest show! Yes indeedy, Episode 32 of Doc Mock's Movie Mausoleum is now permanently archived online for your viewing pleasure! Big thanks again to our special guests Lloyd Kaufman and all of his Tromettes (including the fantastically unpredictable Bipolaria!) for joining in all of the tubular toxicity of episode thirty-two and then hanging out with everybody in the chat rooms during the post-show!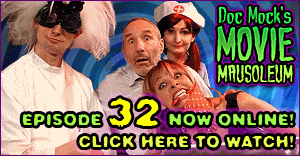 Lloyd Kaufman! - Part I:
http://www.thestream.tv/watch.php?v=2160

Lloyd Kaufman! - Part II:
http://www.thestream.tv/watch.php?v=2167

As always, you can view any other archived episodes in Doc Mock's channel on theStream. And don't forget, all of our new episodes are now available for free download on iTunes!

Stay tuned to DocMock.com for updates on when our next LIVE episode will air, and be sure to follow us on our Facebook and Twitter accounts!

Doc Mock on June 26th, 2010 | File Under General | No Comments -