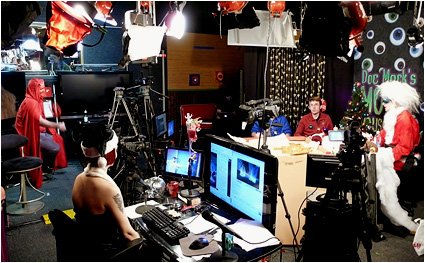 Yo ho ho, movie marauders!

Just wanted to drop in real quick and let you know that Doc Mock's Movie Mausoleum will be returning from our break with all new LIVE episodes of the show starting on January 22nd! We'll have fantastic new guests and crazy old movies to share with ya, so buckle your seatbelts, batten down the hatches, milk the cows and punch the pillars of heaven with all your might until they shake in preparation for more Movie Mausoleum madness than your brains can bear without permanent damage!

And don't forget, while you're waiting for the show to return, nominations for the Streamy Awards end this Friday, January 15th, so please take a minute to vote for Doc Mock's Movie Mausoleum in categories such as Best New Web Series / Best Comedy Series / Best Enemble Cast / Best Experimental Series / Best Live Production / Best Interactive Experience / etc. We'd love to get nominated to help spread word about the show even moreso! You can vote once per day, per category. Thanks in advance to all of ya who help show your support for Doc Mock's Movie Mausoleum by voting!

Please cast your votes here:
http://www.streamys.org/submit/public-submissions/

Last but not least, if you missed our big Christmas Holiday Special, you should definitely check it out! Many people said it was our best one yet!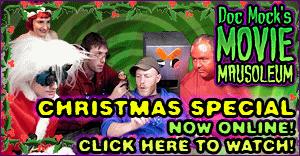 The Big Christmas Holiday Special! - Part I:
http://www.thestream.tv/watch.php?v=1982

The Big Christmas Holiday Special! - Part II:
http://www.thestream.tv/watch.php?v=1983

One Response to "All New Live Episodes Start January 22nd! Also, Please Vote For Us In The Streamy Awards!"
Crow Says:
January 20th, 2010 at 9:53 pm

The cows are being milked as we speak. It's been a long time since we've had some of Doc's crazy midnight movie mocking. Magical…