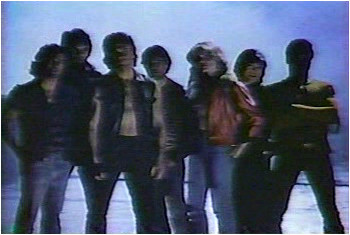 As those of you who stayed up late with us for our last episode know, we decided to keep the cameras rolling after the episode was over and filmed a bonus live mini-episode! The network has been on break for a while now, so I'm happy to report that we've managed to get that bonus mini-episode archived online for your viewing pleasure! Take a gander!

Doc Mock's Movie Mausoleum, Bonus Mini-Episode - Renegades Of Late Night:
http://www.thestream.tv/watch.php?v=1510

Don't forget, Doc Mock's Movie Mausoleum will return on Friday, June 12th with brand new live episodes! We've got some great movies and guests lined up for this month, so be sure to catch us live so you can join in all the fun!